Green Blade veneer is available in different sizes and substrates as well as on full finish MDF panels board (under request) and acoustic panels. We are launching a wallcovering solution soon.
Green Blade® is an engineered veneer, assembled without splicing, and is raw and ready for application (1250x2500mm / 4,10×8,20 ft) with a horizontal and vertical grain. It is available on flexible non-woven backing certified FSC (0,4 – 0,5mm) and on Kraft impregnated paper as a laminate (0,9 – 1 mm)
Green Blade Acoustic Panels are performant sustainable acoustic solutions. FibandCo offer a wide range of acoustic solutions, each with their own acoustic performance. All of the green Blade acoustic solutions have been professionally tested in a Europe laboratory for acoustics. Solutions possess an NRC value ranging from 60 to 90% and can be implemented on walls, ceilings or partition walls.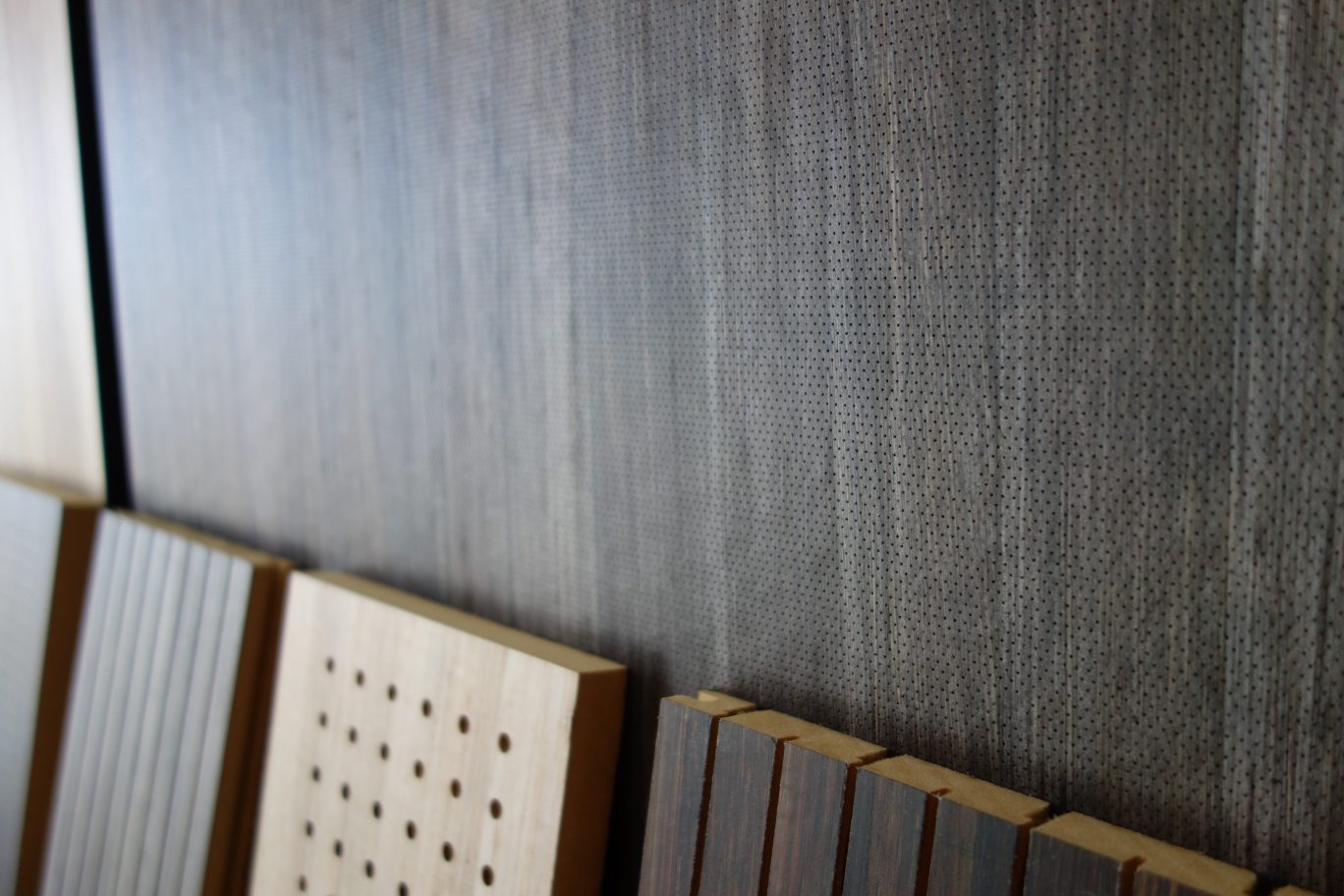 © Copyright 2020 – FibandCo